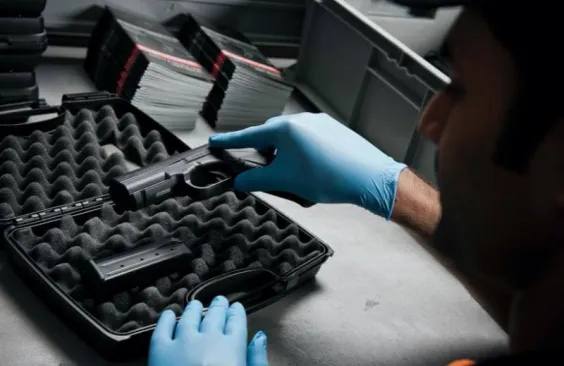 Headquartered in Abu Dhabi, CARACAL is the regional leader in small arms manufacturing. We build high-quality next-generation firearms in state-of-the-art facilities, using some of the world's best CNC machines, QC equipment, and moulding technologies. Every phase of our manufacturing process ensures our products comply with rigorous international standards, such as NATO and CIP.
Advanced technologies, including additive manufacturing and CAD/CAM, are at the core of our design and prototyping processes. We continually enhance our weapons so they remain aligned with the evolving mission requirements of our customers. As a result, our products provide those on the front lines with the firepower they need for mission success.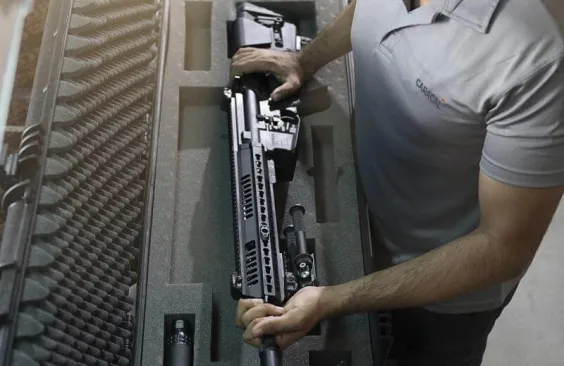 Our portfolio comprises the latest-technology combat pistols, submachine guns, tactical rifles, and sniper rifles (from 9mm to 12.7mm calibre). We design and develop products in-house by blending ergonomics and tactical requirements. Our services also support the maintenance and repair of weapons systems.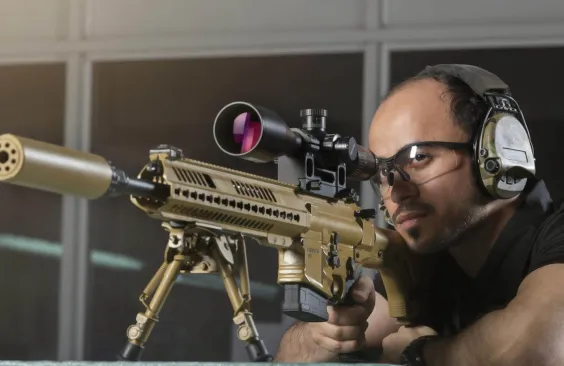 To be an innovative and trusted world-class manufacturer of small arms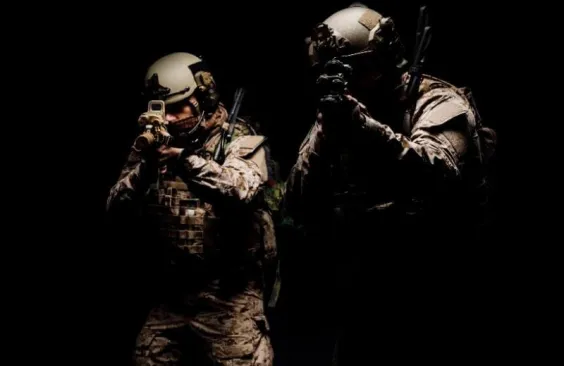 We live in an accelerating world. Characterised by uncharted frontiers, the future is empowered by advanced technology that is galvanising a new breed of players. At the edge of these frontiers exist no limits – where boundless opportunities await.
Transforming how we live, and ensuring a more secure future, is what we do. We are EDGE; and our mission is simple: to bring innovative technologies and services to market with greater speed and efficiency.
We will not only revolutionise the defence industry, but we will change its fundamentals. We are the vanguard of the next-generation, of a reimagined sector. We prioritise technology in a non-binary world and seek universal solutions. We work with everyone: big or small, start-up or established, local or global.
We are EDGE. We enable a secure future.